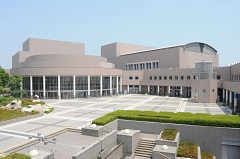 The Mie Center for the Arts is located alongside the Mie Prefectural Museum and the Mie Prefectural Art Museum in Tsu city. The center is easily accessible by car or public transportation. Parking is free with many spaces available. It has four main halls including the large hall which seats 1,900 people, along with 14 conference rooms that can be used for large conferences and conventions.
Convention(Conference) Facilities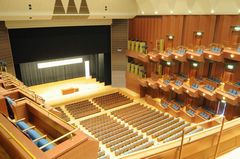 The center's versatility is its strong point. It has a large hall (1,903 seats), a medium hall (968 seats), a small hall (285 seats), a multipurpose hall (383 seats), a gallery and many conference rooms and rehearsal rooms. It has been used successfully for international academic meetings. You can use these facilities for any types of events. The center provides services such as prepared bento lunches, flower arrangements, posters and sign arrangements for events.
     Large Hall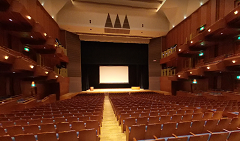 Reception Room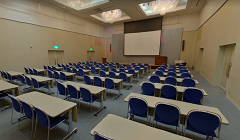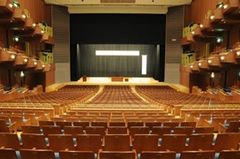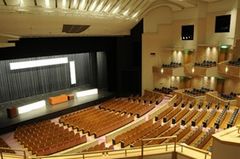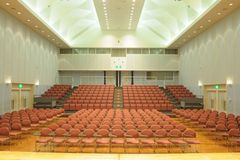 Room
Area(㎡)
Capacity
Fee(Yen)
Theater
School
Hollow Square
Buffet
Dinner
Large Hall in the building of Cultural Center
1,903
(Weekdays)
9:00-12:00:41,930
13:00-17:00: 62,900
18:00-22:00: 83,880
Click here to read more
※Japanese only
Medium Hall in the building of Cultural Center
968
(Weekdays)
9:00-12:00: 20,960
13:00-17:00: 31,450
18:00-22:00: 41,930
Click here to read more
※Japanese only
Multipurpose Hall in the building of Gender Equality Center
383
(Weekdays)
9:00-12:00: 6,280
13:00-17:00: 9,430
18:00-22:00: 9,430
Click here to read more
※Japanese only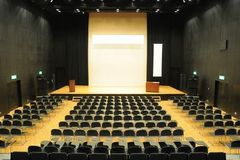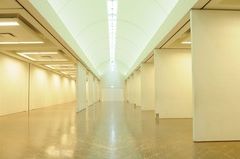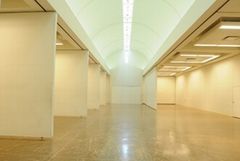 Room
Area(㎡)
Capacity
Fee(Yen)
Theater
School
Hollow Square
Buffet
Dinner
Small Hall in the building of Cultural Center
285
(Weekdays)
9:00-12:00:6,280
13:00-17:00: 9,430
18:00-22:00: 12,570
Click here to read more
※Japanese only
Gallery 1 in the building of Cultural Center
500
(Weekdays)
9:00-12:00:14,670
13:00-17:00: 18,860
18:00-22:00: 18,860
Click here to read more
※Japanese only
Gallery 2 in the building of Cultural Center
300
(Weekdays)
9:00-12:00:10,480
13:00-17:00: 13,100
18:00-22:00: 13,100
Click here to read more
※Japanese only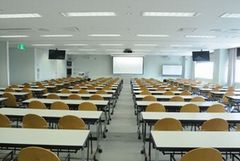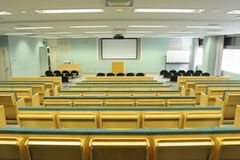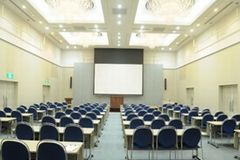 Room
Area(㎡)
Capacity
Fee(Yen)
Theater
School
Hollow Square
Buffet
Dinner
Large Training Room in the building of Lifelong Learning Center
156
9:00-12:00: 5,930
13:00-17:00: 6,930
18:00-22:00: 6,930
Click here to read more
※Japanese only
Audiovisual Room in the building of Lifelong Learning Center
143
9:00-12:00: 6,210
13:00-17:00: 7,250
18:00-22:00: 7,250
Click here to read more
※Japanese only
Reception Room in the building of Cultural Center
100
9:00-12:00: 17,300
13:00-17:00: 22,800
18:00-22:00: 22,800
Click here to read more
※Japanese only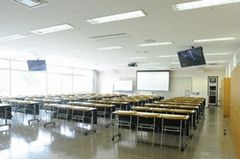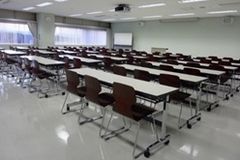 Room
Area(㎡)
Capacity
Fee(Yen)
Theater
School
Hollow Square
Buffet
Dinner
Seminar Room A in the building of Gender Equality Center
100
9:00-12:00: 4,500
13:00-17:00: 5,330
18:00-22:00: 5,330
Click here to read more
※Japanese only
Seminar Room C in the building of Gender Equality Center
100
9:00-12:00: 4,500
13:00-17:00: 5,330
18:00-22:00: 5,330
Click here to read more
※Japanese only
Medium Training Room in the building of Lifelong Learning Center
84
9:00-12:00: 3,070
13:00-17:00: 3,510
18:00-22:00: 3,510
Click here to read more
※Japanese only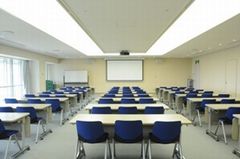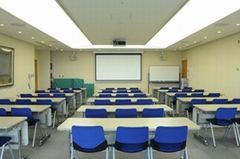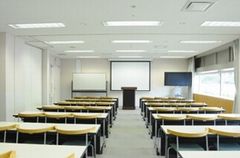 Room
Area(㎡)
Capacity
Fee(Yen)
Theater
School
Hollow Square
Buffet
Dinner
Large Conference Room in the building of Cultural Center
70
9:00-12:00: 8,800
13:00-17:00: 10,260
18:00-22:00: 10,260
Click here to read more
※Japanese only
Medium Conference Room in the building of Cultural Center
50
9:00-12:00: 3,980
13:00-17:00: 4,710
18:00-22:00: 4,710
Click here to read more
※Japanese only
Seminar Room B in the building of Gender Equality Center
50
9:00-12:00: 2,080
13:00-17:00: 2,400
18:00-22:00: 2,400
Click here to read more
※Japanese only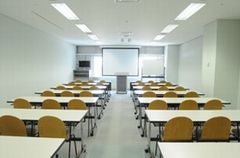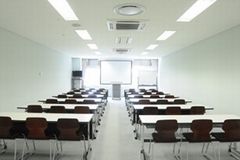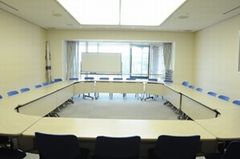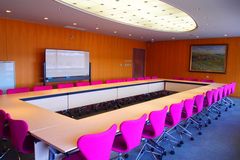 Room
Area(㎡)
Capacity
Fee(Yen)
Theater
School
Hollow Square
Buffet
Dinner
Small Training Room on 4F in the building of Lifelong Learning Center
42
9:00-12:00: 1,970
13:00-17:00: 2,410
18:00-22:00: 2,410
Click here to read more
※Japanese only
Small Training Room on 2F in the building of Lifelong Learning Center
42
9:00-12:00: 1,970
13:00-17:00: 2,410
18:00-22:00: 2,410
Click here to read more
※Japanese only
Small Conference Room in the building of Cultural Center
30
9:00-12:00: 2,300
13:00-17:00: 2,500
18:00-22:00: 2,500
Click here to read more
※Japanese only
Special Conference Room in the building of Gender Equality Center
30
9:00-12:00: 2,300
13:00-17:00: 2,820
18:00-22:00: 2,820
Click here to read more
※Japanese only
Session Room in the building of Gender Equality Center
6
9:00-12:00: 430
13:00-17:00: 490
18:00-22:00: 490
Click here to read more
※Japanese only
Information

 Operating hours for convention facilities: 9:00-21:00
  Closed: Mondays (If a national holiday falls on Monday, it is closed the next day.), December 29 to January 3
  Reservation start date: 1 year in advance, from the first day of the month


 Wi-Fi Areas: All halls and rooms, dressing rooms, and some part of public areas


 25 min. walk from West exit of Kintetsu/JR/Ise Railway Tsu station


 10 min. drive from Tsu exit of Ise Expressway, 15 min. drive from Geino exit of Ise Expressway


 Some large-sized bus parking (free parking)
  1,400 standard-sized cars (free parking)


 1234 Isshindenkozubeta, Tsu-city, Mie 514-0061
  TEL +81-59-233-1114 FAX +81-59-233-1115・1121
  Email sisetu@center-mie.or.jp
  URL http://www.center-mie.or.jp/ ※Japanese only