All Areas
Golf Tourism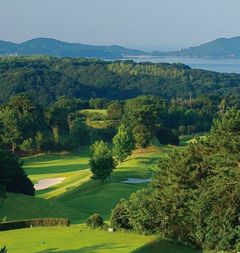 The golf courses in Mie Prefecture offer beautiful scenery equal to that of the finest resorts anywhere in the world. Boasting about 70 courses throughout the prefecture, Mie offers a wide range of options for golfers from a professional course that hosted a USLPGA tournament to strikingly beautiful seaside courses. The courses are close together and can be travelled between easily, enabling guests to play at multiple locations in a single outing.
  URL http://miegolftourism.jp/index.html
  URL https://www.facebook.com/MGTAjapan/
Sake Brewery Tour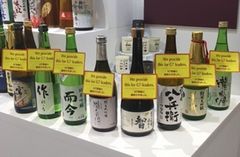 Mie has several brands of delicious local Sake served at the G7 Ise-Shima Summit lunch and dinner. Mie's sake attracts more attention after the Summit. There are 35 sake breweries that produce unique local sake. Guests can visit some sake breweries for the study tour and enjoy the interaction with the brewer and tasting of sake. Please feel free to ask us about the sake brewery tour.
Northern Area
Nagashima Resort
Listed as one of the world's top 20 resorts by The Economist, Nagashima Resort is a compact resort that offers a wide range of facilities and activities. All in a single concentrated area, there are convention facilities at Hotel Hanamizuki, the monster roller coaster recognized by the Guinness Book of World Records, one of Japan's finest hot springs called Yuami no Shima, a park ranked number one in Japan for light displays called Nabana no Sato, and Jazz Dream Nagashima, one of the country's largest outlet malls. Click here for more information on the convention facilities.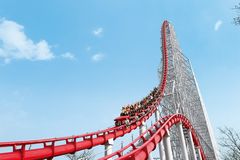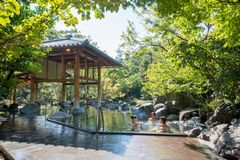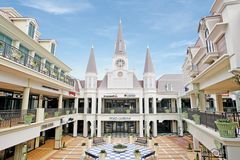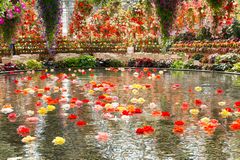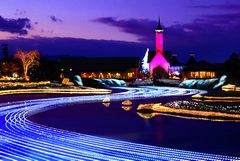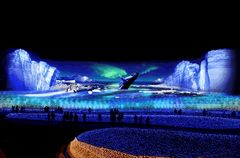 URL http://www.nagashima-onsen.co.jp ※Japanese only
     http://www.nagashima-onsen.co.jp/resort/download.html/ ※You can download English brochures here.
Yokkaichi Industrial Complex Night View Cruise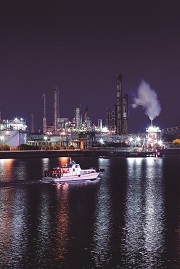 Yokkaichi Industrial Complex is one of the country's most popular locations for the night view, which can be enjoyed on an hour-long cruise. Our veteran cruise guides provide the guests information on the history of Yokkaichi Port, as well as present-day activities and environmental measures that Yokkaichi Industrial Complex take, showing that its beauty is not only evident at night. *Cruises are available on Fridays and Saturdays and only Saturdays in the winter season.
  URL http://ykyc.jp/ ※Japanese only
Suzuka Circuit
Suzuka Circuit has been hosting numerous racing events ranging from the Formula One Japanese Grand Prix to the Suzuka 8-hour Endurance Race since its grand opening as Japan's first-ever professional race track. Based on the concept of "the joy of control and maneuver," Suzuka Circuit developed its original amusement park with rides that the whole family can enjoy. The amusement park aims to create a facility where young children can have fun while challenging themselves. Having a professional race track adjacent to an amusement park is a rarity, and this facility also conducts education programs to promote road safety, and has a hotel and a hot spring. This "Mobility Theme Park" is sure to entertain families the entire duration of their stay. Click here for more information on the convention facilities.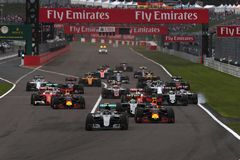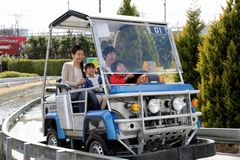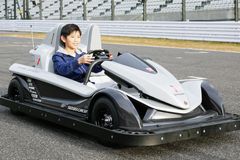 URL http://www.suzukacircuit.jp/en/
Central Area
Matsusaka Beef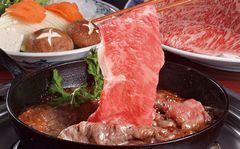 Matsuzaka beef is the culmination of world-class calf rearing, carefully fed and raised in a natural environment, and it is regarded as "a masterpiece of beef." Since receiving the highest award at a national stock raising exhibition in 1935, Matsuzaka beef has been recognized as the finest beef in the country, and the excellent flavor is praised not only in Japan, but all over the world.
  URL http://www.matsusaka-kanko.com/org/taxonomy-org/matsusaka-beef/ ※Japanese only
Ise Shima Area
Ise Jingu
With its 2000 year long history, Ise Jingu serves as the spiritual hometown of the Japanese people. Ise Jingu is comprised of 125 shrines – including "Naiku", the main Inner shrines and "Geku", the Outer shrines. At Sengukan, situated on the bank of Magatama Pond in Geku, visitors can learn more about Ise Jingu via the large-scale model of Geku's main sanctuary.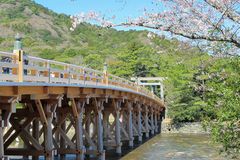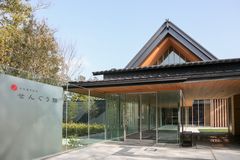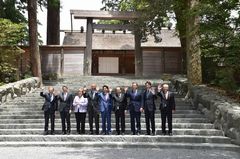 URL http://www.isejingu.or.jp/en/index.html
Oharai-machi and Okage-yokocho
Following a visit to Ise Jingu, a stroll through Oharai-machi and Okage-yokocho, a thriving town just opposite Naiku, is strongly recommended. A beautiful cobblestone street of about 800m stretches through the town from the Ujibashi Bridge along the Isuzugawa River, and it is lined with many souvenir shops, restaurants and more. Oharai-machi and Okage-yokocho is truly a wonderful place for a leisurely walk after a visit to the shrine. Okage-yokocho is situated in the center of Oharai-machi, and within an area measuring approximately 4,000 tsubos (13,223m2) one can find many of the representative architectural works of Iseji Road dating from the Edo Period to the Meiji Era, which have been relocated or recreated here. The charm and appeal of this rural region is condensed into this compact area, giving visitors the opportunity to experience the traditional flavor, specialties, history, customs and humanity of the region in a single visit.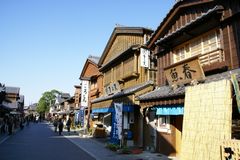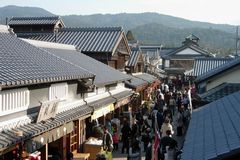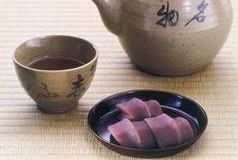 URL https://ise-kanko.jp/main/english/see/machi/
Mikimoto Pearl Island
Mikimoto Pearl Island, floating in the calm waters of Ise Bay, is surrounded by beautiful nature. It is the island where pearls were successfully cultured for the first time in the world by Kokichi Mikimoto back in 1893. The staff introduces how cultured pearls are produced to the guests in the Pearl Museum. You can appreciate luxurious works of pearl's art in the museum. Pearl Island is now the only place where you can see the demonstration of Ama's diving in the traditional white wear. Click here for more information on the convention facilities.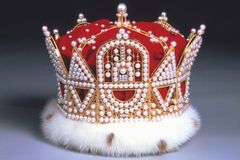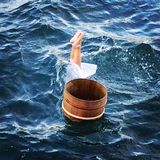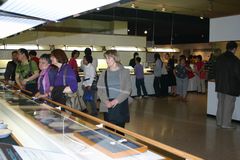 URL https://www.mikimoto-pearl-island.jp/en
Toba Aquarium
This aquarium boasts more species than any other in Japan. The aquarium is divided into 12 environments in which the approximately 1200 species live comfortably. Toba Aquarium is also the only aquarium in Japan that is home to the dugong, which inspired the legends of mermaids. Daily shows featuring sea lions, walruses and penguins are also featured here at the Toba Aquarium. Click here for more information on the convention facilities.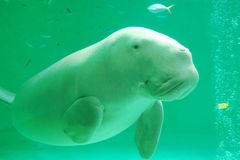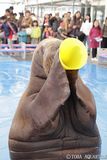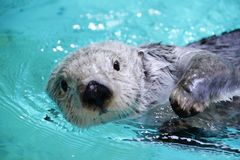 URL http://www.aquarium.co.jp/foreign_language/english/english-pdf.pdf ※You can download English brochures here.
Ama Hut
Shima city and Toba city are home to more than half of the women divers, known as Ama, in Japan. Shima city was also the location for the 2016 G7 Summit. The Ama still catch seafood by traditional method of skin diving. Lobsters and fish caught by the Ama are charcoal grilled for visitors in the Ama Hut, which has been extremely popular among foreign tourists.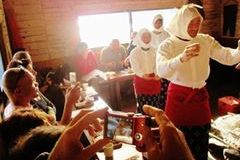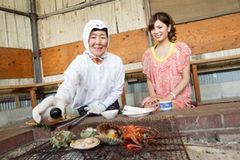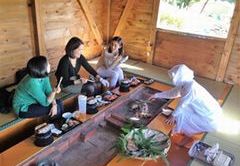 URL Ama Hut Hachiman http://amakoya.com/english%20page.htm
  URL Ama Hut Osatsu Kamado http://osatsu.org/en/
  URL Ama Hut Satoumi-an http://satoumian.com/ ※Japanese only
Shinmei Shrine (Ishigami-san)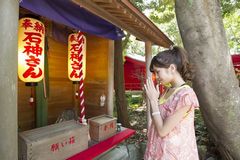 Ishigami-san is enshrined on the grounds of Shinmei Shrine in Osatsu Town, Toba City. Since long ago, the local Ama have believed that women can have one wish granted by Ishigami-san. Today, many women from around the country come here to pray.
  URL http://www.toba-osatsu.jp/ousatu_miru.php ※Japanese only
Ise Lobster Fishing Viewing
Mie boasts the largest spiny Ise lobster harvest in Japan. Visitors can look on as the lobsters caught are taken out of the bright red nets using a method not seen outside of this region at Wagu Fishing Harbor in Shima City. Fishing viewing takes place between October and April (no fishing on Saturdays, on days with inclement weather, or on days immediately after full and half-moons). Fishing viewing begins at 7AM.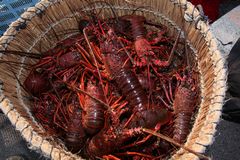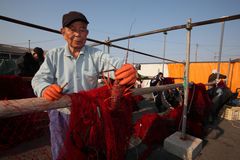 Contact: Shima City Tourist Association TEL+81-599-46-0570
Dried Bonito Factory Tour at Tenpaku Katsuobushi
Experience a Washoku food culture unlike anywhere else, with cuisine created from ingredients brought for dedication to Ise Jingu, the most venerable sanctuary in Japan. Try tasting the prime Dashi soup, and dried bonito flakes mixed with soy sauce on rice.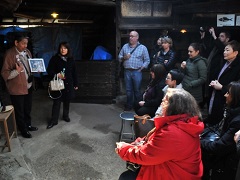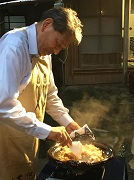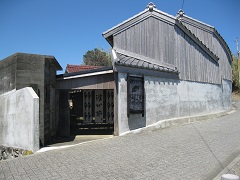 URL http://www.katuobushi.com/koya.html ※Japanese only
Iga Area
Iga-ryu Ninja Museum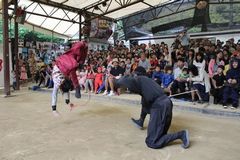 At the Ninja House, Ninja and Kunoichi (female Ninja) guide visitors into the house where many of their techniques and contraptions are demonstrated. At the Ninja Taikenkan, Ninja equipment such as throwing stars and water-walking shoes are on display, and visitors can learn much about the Ninja. There are also introductions to Ninja history and lifestyle, as well as Ninja merchandise for sale at the Ninja Denshokan. The thrilling Ninja show using real Ninja weapons and techniques is extremely popular by the guests (price is separate, irregular days off).
  URL http://www.iganinja.jp/en/museum/index.html
Higashi Kishu Area (Southern Area)
Kumano Kodo Iseji Route
Kumano Kodo Iseji Route is the "path of prayer" that connects Kumano Sanzan, the three grand shrines of Kumano, and Ise Jingu through steep mountains, making this a special sacred footpath for the Japanese people. As the old proverb "seven times to Ise, three times to Kumano" says, people in the past had a strong desire to visit these sacred places in their lifetime. Today, you can still enjoy the traditional landscapes and feel the rich history and culture of each area along the Kumano Kodo Iseji Route. You can enjoy varied scenic beauties such as a route to view Kumano-nada Sea from the mountain top, a route to view "Tanada," Japan's number one terraced paddy field, a route on Kumano river using a boat, as well as historical stone pavements, and calm bamboo forests.