The Yokkaichi Chamber of Commerce and Industry is located in the city center just an 8-minute walk from Yokkaichi Station on the Kintetsu Line. In the vicinity there are a number of hotels, dining options, paid parking lots, further enhancing the convenience of the location. Rooms for rent include the first floor Hall (capacity 360), the medium (capacity 72), small (capacity 20) conference rooms and training room on the third floor. The first-floor Hall is divisible into smaller spaces, increasing usage options. Additionally, Coffee shop Salvia is located on the first floor. All meeting spaces offer free Wi-Fi (weekdays only), and the facility provides a catering service. The facility is a great venue for speaker events and exhibitions, as well as corporate training and interviews. Members are entitled to a 20% discount off room usage fees.
Convention(Conference) Facilities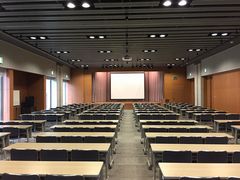 Hall: This space is ideal for seminars, speaker events, exhibitions, receptions and cocktail parties. Divisible into two, one hall can be used for a seminar and the other concurrently for an exhibition.
Medium Conference Room: Great for small-scale seminars and speaker events.
Small Conference Room: A suitable venue for interviews and study sessions, as well as meetings for smaller groups.
Training Room: Well-suited for seminars with small groups, speaker events and study sessions.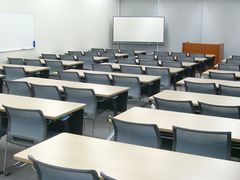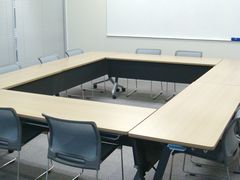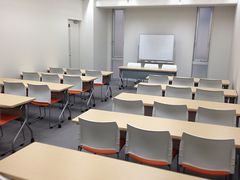 Room
Area(㎡)
Capacity
Fee(Yen)
Theater
School
Hollow Square
Buffet
Dinner
Hall ⅠandⅡ(whole room)
307
360
192
180
9:00-21:00 70,600
9:00-12:00 23,400
13:00-17:00 31,400
18:00-21:00 28,200
Hall Ⅰ(one half of the hall)
174
180
108
42
60
9:00-21:00 40,000
9:00-12:00 13,300
13:00-17:00 17,800
18:00-21:00 15,900
Hall Ⅱ(one half of the hall)
133
140
96
42
60
9:00-21:00 30,600
9:00-12:00 10,100
13:00-17:00 13,600
18:00-21:00 12,300
Medium Conference Room
96
72
36
9:00-21:00 22,100
9:00-12:00 7,400
13:00-17:00 9,800
18:00-21:00 8,800
Small Conference Room
46
21
24
9:00-21:00 10,500
9:00-12:00 3,500
13:00-17:00 4,600
18:00-21:00 4,100
Training Room
43
30
18
9:00-21:00 9,900
9:00-12:00 3,300
13:00-17:00 4,400
18:00-21:00 3,900
Information

 Operating hours for convention facilities: 9:00~21:00
  Closed:
  【All rooms】The year end and New Year Holidays
  【Conference rooms and Training room】Saturdays, Sundays, and holidays
  Reservation start date: 9 months in advance, from the first day of the month


 Wi-Fi Areas: All rooms


 7 min. walk from Kintetsu Yokkaichi Station, 10 min. walk from JR Yokkaichi Station


 20 min. drive from Yokkaichi Exit of Higashimeihan Expressway


 N/A(Pay parkings around the building)


 2-5 Suwa-cho, Yokkaichi-city, Mie 510‐8501
  TEL +81-59‐352‐8191 FAX +81-59‐354‐3737
  Email N/A
  URL http://www.yokkaichi-cci.or.jp/ ※Japanese only