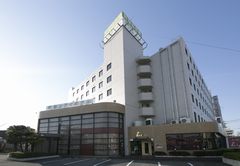 Ise City Hotel is located in the center of Ise city, a 3 minutes' walk from the North Exit of JR/Kintetsu Iseshi Station and 5 minutes' walk from Kintetsu Ujiyamada Station, and offers convenient access to Geku of the Ise Jingu – a mere 15-minute walk – and other popular tourist destinations. The large hall, which accommodates up to 340 people, is suitable for large-scale gatherings and banquets.
Convention(Conference) Facilities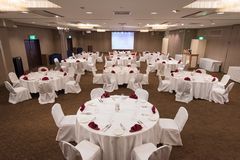 There are a total of seven large and small venues and nine different configurations. The venues are equipped with screens and projectors, affording event planners great flexibility. The facility is designed to meet a variety of meeting and exhibition needs, and when holding cocktail parties and banquets guests can enjoy cuisine prepared featuring carefully selected Ise-Shima ingredients.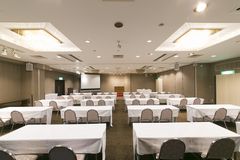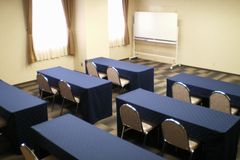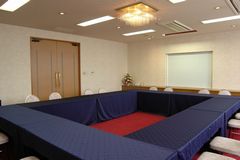 Room
Area(㎡)
Capacity
Fee(Yen)
Theater
School
Hollow Square
Buffet
Dinner
Heian and Momoyama and Hakuho(whole room)
285
340
190
200
130
367,200 per day (All day use)
62,640 per 2 hours
12,420 per half an hour for extra charge of over 2 hours
Heian and Momoyama(whole room)
187
220
120
60
130
90
237,600 per day (All day use)
41,040 per 2 hours
8,100 per half an hour for extra charge of over 2 hours
Heian
89
100
50
40
50
50
108,000 per day (All day use)
19,440 per 2 hours
3,780 per half an hour for extra charge of over 2 hours
Momoyama or Hakuho
98
120
50
42
60
50
129,600 per day (All day use)
21,600 per 2 hours
4,320 per half an hour for extra charge of over 2 hours
Yayoi
56
60
26
30
30
30
75,600 per day (All day use)
12,420 per 2 hours
2,700 per half an hour for extra charge of over 2 hours
Asuka
49
50
26
30
25
25
64,800 per day (All day use)
10,800 per 2 hours
2,160 per half an hour for extra charge of over 2 hours
Tenpyo
28
10
10
37,800 per day (All day use)
6,480 per 2 hours
1,080 per half an hour for extra charge of over 2 hours
Ise
34
40
18
24
25
20
7,560 per 2 hours
1,620 per half an hour for extra charge of over 2 hours
Accommodations
| Number of Rooms | Capacity |
| --- | --- |
| 94 | 119 |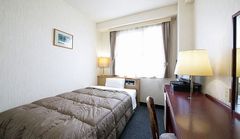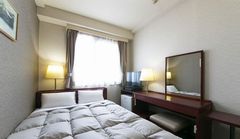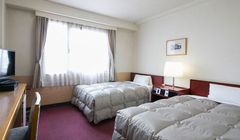 Room Type
Number of Rooms
Area(㎡)
Room Rate(Yen)
(Room charge rate. Tax, Service are not included. 800 Yen for an additional charge for breakfast.)
Single Standard
36
12
5,600~9,000
Double Economy
33
12
5,900~9,500
Twin Standard
3
25
15,000~27,000
Twin Economy
22
18
10,200~20,000
Information

 Operating hours for convention facilities: 9:00~21:00(Extra fee will be charged for overtime use.)
  Closed: N/A
  Reservation start date: 1 year in advance


 Wi-Fi Areas: All Area


 3 min. walk from the North Gate of JR・Kintetsu Iseshi Station


 7 min. drive from Ise West of Ise Expressway


 Some laege-sized buses (Reservation is required), 41 standard-sized cars (free parking)


 1-11-31 Fukiage, Ise-city, Mie 516-0073
  TEL +81-596-28-2111 FAX +81-596-28-1058
  Email https://www.greens.co.jp/isech/contact/banquet.php Banquet Reservation
  URL http://www.greens.co.jp/isech/ ※Japanese only